SUSTANABILITY STRATEGY
In Laumar we believe that companies have the duty of generating a positive impact, beyond making profit, seeking to impact positively in our closest stakeholders and minimizing the negative impact that as a company we generate due to our operations.
In our sector, we live from what the sea gives us; fish. A sector where the definition of what sustainability is has more sense than ever: satisfiying the needs of the present without compromising the hability of future generations to satisfy their own needs (Definition of the Brundtland Comission of the United Nations, 1987). We believe that it is necessary to foster the sustainability in the sector in order to ensure its survival.
For this reason, we have created our own sustanability strategy called LAUMAResponsable, through which we bet for our own contribution to the Objetivos de Desarrollo Sostenible de las Naciones Unidas , to ensure that we contribute and we are aligned with the Agenda 2030 and that we work to solve the current sustainability challenges.

The basis of our sustanability strategy is our mision, vision and values.
Our mision, our engine: We seek to offer, in a responsible way and by means of a personalized service, a wide range of fish and seafood of the best quality and at a good price.
Our vision, where do we want to stand in the long run: We want to be a leading company in Spain in the supply of fresh fish and seafood of great quality, and to be recognised by the sector for our environmental and social commitment.
Our values, our guide:
oTradition: We mantain our tradition in the distribution and sale of seafod from Galicia.
o Innovation: We work in order to offer the best and more innovative solutions for our clients.
o Sustainability: We count on the transition of our business model in order to turn it into a more responsible model that protects the environment and the people.
Quality: We have in place internal processes that will help us ensure greater safety and quality standards in our products.
o Transparency: We work to provide the maximum transpareny about the origin of our products and the manipulation process. We want our client to have as much as information of the product beeing bought as much as we do.
LAUMAResponsable 2022 – 2025
LAUMAResponsable (2022-2025)) is our own sustainability project that will enable us to reach our vision and guide us in order to reach a business model more responsible and sustainable.
We have defined 5 strategic areas of action through which we define our own plan LAUMAResponsable 2022 – 2025:
– Transparecy and traceability
– Reduction of the use of plastics
-Sustainable product
– Protecion of the marine ecosystems
Energy and emissions
The SDGS ("Sustainable Development Goals of the United Nations ") that we contribute the most in our action plan are::
Transparency and Traceability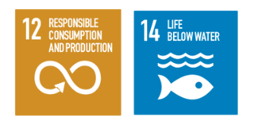 We are commited to be completely transparent with the origin of the product, ensuring its correct labeling and correct traceability in its distribution and sale. We want everybody to know the product as well as we do
– We ensure to transmit correctly traceability information to all of our clients, and we aim to have all our products well referenced.
– We have started to work in order to have 100% of our products with a complete technical specification sheet that includes information about the origin of the product, fishing gear and season.
Objetive 2022: We will initiate a yearly excercice of transparency by making public a sustainable report with key information about our supply chain and the impact generated by our activity.
Reduction of plastic used

We aim to drive the sale of products with a lower utilization of plastic of a single use and, if it is not possible, prioritize the use of packaging manufactured with sustainable materials.
– We boost the utilization of returnable packaging in the process of sale in our sector.
-We explore with our suppliers the use of sustainable packaging.
– We raise awareness and train our employees in the importance of reducing the use of materials such as plastic and paper in offices and to foster the correct management and recycling.
Objetive 2022:: We will initiate a yearly excercice of transparency by making public a sustainable report with key information about our supply chain and the impact generated by our activity.
Objetive 2025:Reach a percentaje of plastic packaging used reusable of 100%.
Sustainable product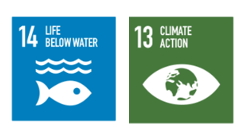 We work with our suppliers in order to create a range of products of sustainable origin and, to the extent possible, with sustainable certificates, reflecting the value of local products as a product of less environmental impact.
– We are working in order to introduce a purchase policy that bears in mind sustainable criteria when it comes to buy product from our supplers.
70% of the product that we sold is bought in Spain
30% of the product that we sold is bought in Europe.
Objetive2022: Have a 40% of our products certified with sustainable certificates such as MSC or ASC
Protection of marine ecosystems

Considering that our product comes from the seas and oceans of the world and we must take care of them, we are commited to donate a part of the profit to protect biodiversity and marine ecoystems,
– Through the creation of a purchase policy with sustainability criteria, we ensure we eliminate from the supply network practices that jeopardize species and marine resources at risk of danger, explotation or reduction.
– Commitment of 0 comercialization of endangered species
Objetive 2022: Organize cleaning journeys at beaches with our employees in order to make them sensitive with the cause and to raise awareness about how important it is to protect our seas and oceans.
Objetive 2023:Establish partnerships with entities engaged in the restoration and protection of marine habitats. marinos
Reduction of energy and emissions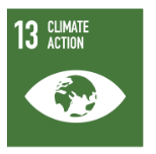 We want to contribute in the fight against climate change, by reducing the environmental impact produced by our own activityand diminishing energy used and CO2 emissions.
Objetive 2022:
-Calculate, reduce and compensate CO2 emissions of the organization, focusing mainly in the emissions generated by the commuting of our own employees.
– Establishing a Decalogue of Good Practices to foster energy savings in the office between the employees.
-Contract green energy in our facilities.